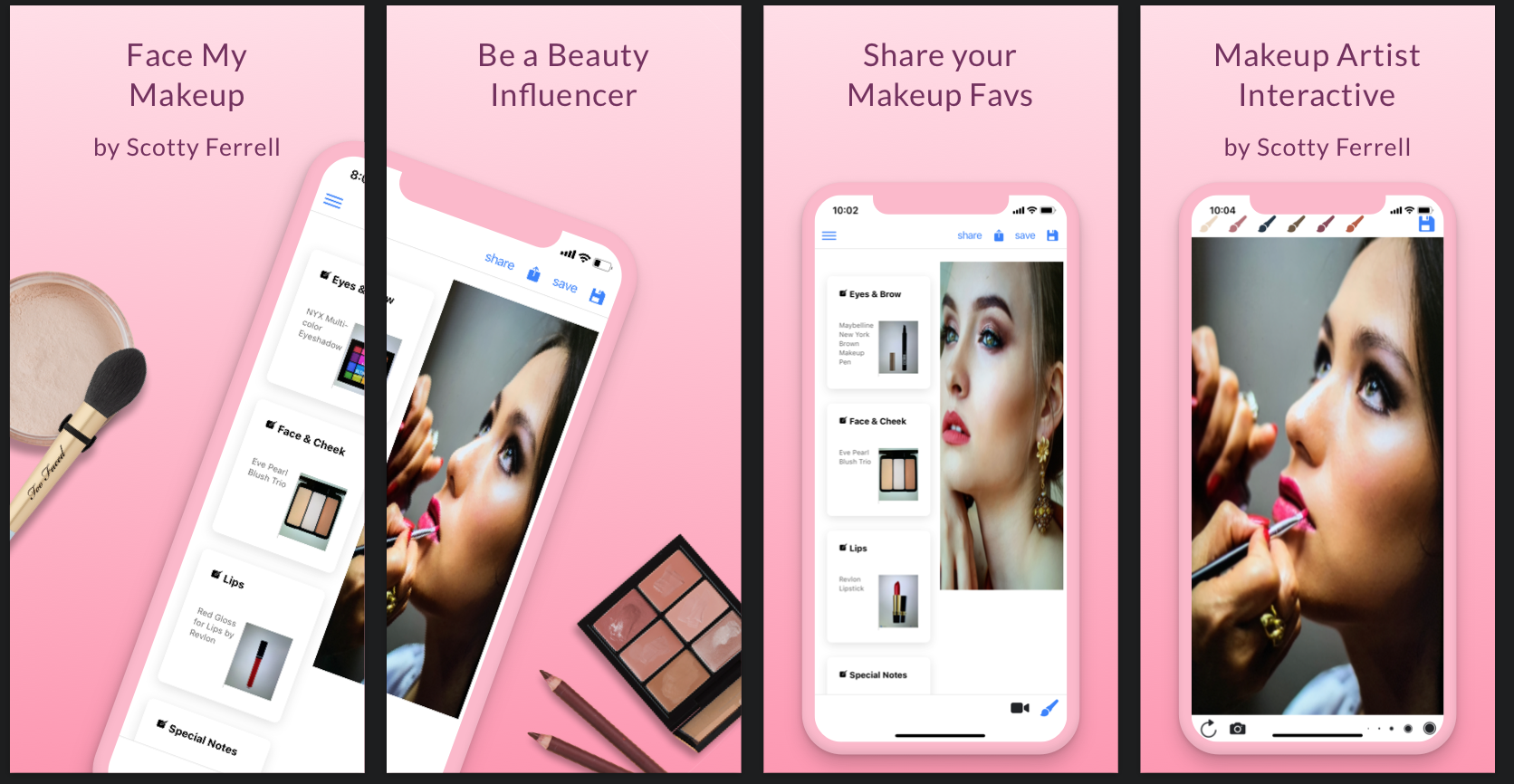 Face My Makeup is putting you first and in charge of Loving your Look!
Face My Makeup app lets you play with real makeup products and record your makeover using your favorites.
Share your Makeover Selfie and it will appear next to all the beauty products you used to create your Look!
Scotty Ferrell, Global Artist Entrepreneur
Apple app Google Play Direct app Links below.
Edit to add your Embed Code.